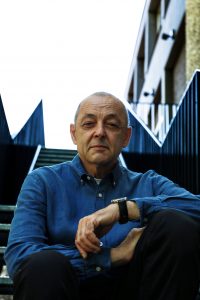 Hamid Shokat is a historian who has authored numerous books and articles in Persian about the contemporary history of Iran and the political and social movements since the early twentieth century.
His earlier publications include two books, Background to the Transition to the One-Party System in the Soviet Russia 1917-1921 and The Lost Years: From the October Revolution to Lenin's Death, which deal with the origins of totalitarian dictatorship in the former Soviet Union. Based on extensive interviews with major figures among the Iranian leftist, Shokat also wrote four volumes in a series entitled A look from within at the Iranian Leftist Movement, which were published from 1989 on, providing the reader with fresh critical perspective on the personal pathos, behind-the-scene debates, theoretical struggles, and utopian dreams of the generation of Iranian Marxist.
A three-year grant from the Buntstift e.V Foundation, affiliated with Germany's Green Party, allowed him to finish the research, and publish his two-volume study of the history and evolution of the movement of the Iranian students and the eventual creation, and collapse of their famous Iranian Students' Confederation.
In addition to the Caught in the Crossfire: A political Biography of Qavamossaltaneh, which is about one of the most pivotal and controversial figures in the twentieth-century political history of Iran, he has also authored Flight into Darkness: A political Biography of Shapour Bakhtiar, the last prime minister of the Pahlavi era. These two Biographical works are translated into English by M. R. Ghanoonparvar and published by Ibex Publishers in the U.S.A
Romance and Rebellion: Letters to Azam Saremi by Ahmad Ghassemi, a member of the Central Committee of the Tudeh Party of Iran is another book that has compiled and edited by Shokat.
His most recent book A political biography of Khalil Maleki, the leader of Social Democratic movement of Iran in mid-50s was published in 2020. Shokat lives in Berlin and Berkeley, California.